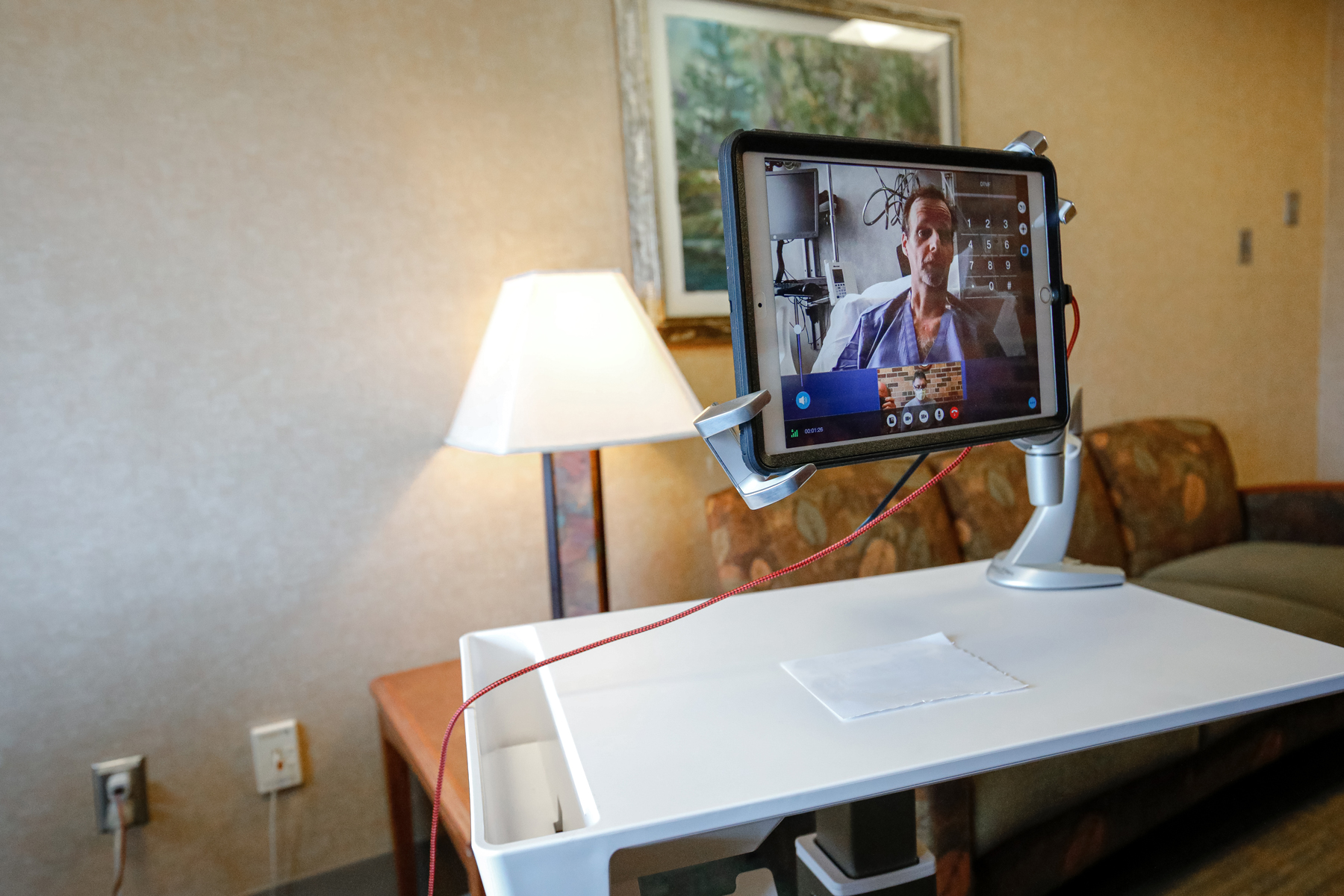 The Fairview System Credentialing Office (FSCO) provides a wide range of benefits to its contracted entities:
Streamlines the credentialing process so practitioners submit only one credentialing application form when applying to one or multiple Fairview, HealthEast and/or contracted entities at initial appointment or reappointment;
Eliminates duplication of credentialing verification processes;
Standardizes the credentialing process and application forms throughout the Fairview and HealthEast Systems; and
Efficiently stores and manages practitioner credentialing information for all contracted entities in one centralized department and database.
Quick Links to Key Documents
Initial Applicants
To request an initial application, add a facility (update application) or request additional privileges, an application request form needs to be submitted.
Practitioner Change
To request name, demographic, office, address changes or to submit medical/professional staff resignation from a Fairview entity, please complete the Practitioner Change Form and submit it to the Fairview System Credentialing Office.
Credentialing Services We Offer
Behavioral Healthcare Providers (BHP)
Bethesda Hospital (St. Paul, MN)
Crosstown Surgery Center (Edina, MN)
Fairview Ambulatory Clinics
Fairview Lakes Medical Center (Wyoming, MN)
Fairview Maple Grove Ambulatory Surgery Center (Maple Grove, MN)
Fairview Northland Medical Center (Princeton, MN)
Fairview Physician Associates (FPA)
Fairview Ridges Hospital (Burnsville, MN)
Fairview Southdale Hospital (Edina, MN)
HealthEast Clinics
M Health Ambulatory Surgery Center (Minneapolis, MN)
M Health Clinics (Minneapolis, MN) (joint venture owned by Fairview and University of Minnesota Physicians)
Ridges Surgery Center (Burnsville, MN)
St. John's Hospital (Maplewood, MN)
St. Joseph's Hospital (St. Paul, MN)
University of Minnesota Medical Center (Minneapolis, MN)
University of Minnesota Medical Center - Specialty Clinics (Minneapolis, MN)
Woodwinds Health Campus (Woodbury, MN)
Collect and process applications for initial appointment, reappointment and additional privileges for all credentialed practitioners
Obtain primary source verification with medical school, residency program, employers, previous hospitals, peer references, licensing board and other required sources
Identify and investigate red flags found during credentialing process
Process privilege forms and obtain required documentation
Maintain credentialing database and system-wide privilege forms
Ongoing monitoring and verification of license, malpractice insurance, DEA certificate and board certification for all applicable practitioners
Ongoing monitoring of sanctions or disciplinary actions such as licensure or Medicare/Medicaid sanctions
Maintain active and archived credentials files
Provide verification of Fairview and HealthEast membership and privileges for other organizations upon request
Perform delegated credentialing for health plans
Assist in preparation and participate in credentialing portion of accreditation and regulatory surveys at contracted entities
The FSCO maintains compliance with Joint Commission (JC) and National Committee for Quality Assurance (NCQA) credentialing standards for CVO accreditation certification.
The FSCO reappointment schedule for practitioners is based on the practitioner's birthday. The practitioner's reappointment is scheduled to be approved the month of their birth and on an even or odd year based on their year of birth.

The FSCO Reappointment Staff will email each practitioner an electronic reappointment packet approximately six months prior to their current appointment expiring.

Practitioners complete the reappointment application confirming the current demographic information provided is correct, new disclosure questions, authorization and release, and attestations for Medicare/Medicaid, immunization and continuing education.

Practitioners complete a privilege form (if applicable) requesting privileges to be performed upon reappointment approval. Documentation required for any requested privileges must be submitted with the reappointment application.

The FSCO Reappointment Staff process each practitioner's reappointment application when the application is received.

When processing is complete, reappointments are sent to the Fairview, HealthEast, and/or the contracted entity(ies) Medical Staff Office for review and approval by the Credentials Committee Medical Executive Committee (if applicable) and Board of Directors (if applicable) prior to the practitioner's appointment expiring.

Approval of an appointment is for 24 months for Fairview and HealthEast hospitals and clinics. These applications follow the JC standards and NCQA standards.

Approval of an appointment is for 36 months if applicant is part of BHP or FPA provider networks only. These applications follow NCQA accreditation standards.
The FSCO monitors the following 'expirables' for all practitioners (if applicable):
State License

Malpractice Insurance

DEA certification

Board certification
Medical Staff Bylaws at each Fairview, HealthEast, and the contracted entities require practitioners to maintain current expirables at all times. Failure to renew state license or malpractice insurance will result in suspension of medical staff privileges and/or membership at Fairview, HealthEast, and/or contracted entity(ies) until renewal is verified by the FSCO from the primary source. All practitioners are responsible for providing the FSCO with renewed malpractice insurance. The FSCO must be able to verify these credentials or certificates the business day PRIOR to expiration and if it is not, practitioners will be made temporarily inactive and cannot see patients at any Fairview, HealthEast or contracted entity. If these credentials or certificates cannot be verified within 30 days of expiration, the practitioner's temporary inactive status will become a permanent inactive status and will require the practitioner to submit an initial application if privileges or membership is needed at Fairview, HealthEast or any contracted entity.
What is Delegated Credentialing?
Delegated credentialing is a formal process by which an organization gives another entity the authority to perform credentialing functions on its behalf.
Practitioners covered under the FSCO's delegated credentialing contracts with health plans do not have to submit initial or reappointment credentialing applications to the contracted health plans. These covered practitioners who are credentialed in the FSCO are enrolled with the contracted health plans directly through the FSCO. These practitioners are accepted into health plan provider panels the date of Fairview, HealthEast, and/or contracted entity(ies)'s credentialing approval. A health plan may decide to credential the practitioner via their process instead of Fairview's, but this is rare and usually occurs if there is something in the practitioner's history that raises concern for the health plan.
By participating in delegated credentialing agreements, the FSCO is required to meet NCQA credentialing standards which is the accreditation organization for health plans. In addition, health plans have a responsibility to audit Fairview's credentialing policies and processes annually. The FSCO also participates in the credentialing portion of each contracted health plan's NCQA accreditation survey. The FSCO is an NCQA-Certified Credentials Verification Organization (CVO).
Benefits
The delegated credentialing process eliminates duplication of credentialing efforts and reduces costs because practitioners do not have to complete a credentialing application for each health plan. Practitioners do not have to manage multiple reappointment dates. This process also allows practitioners to start providing services without needing to wait for separate approvals from the delegated health plans.
Health Plans that Delegate Credentialing to the FSCO
America's PPO

First Health/Coventry/Aetna

HealthPartners

Hennepin Health (formerly MHP)

Humana

Medica

PreferredOne

South Country Health Alliance (SCHA)

UCare

Wisconsin Physician Services (WPS)