What Makes Fairview Different?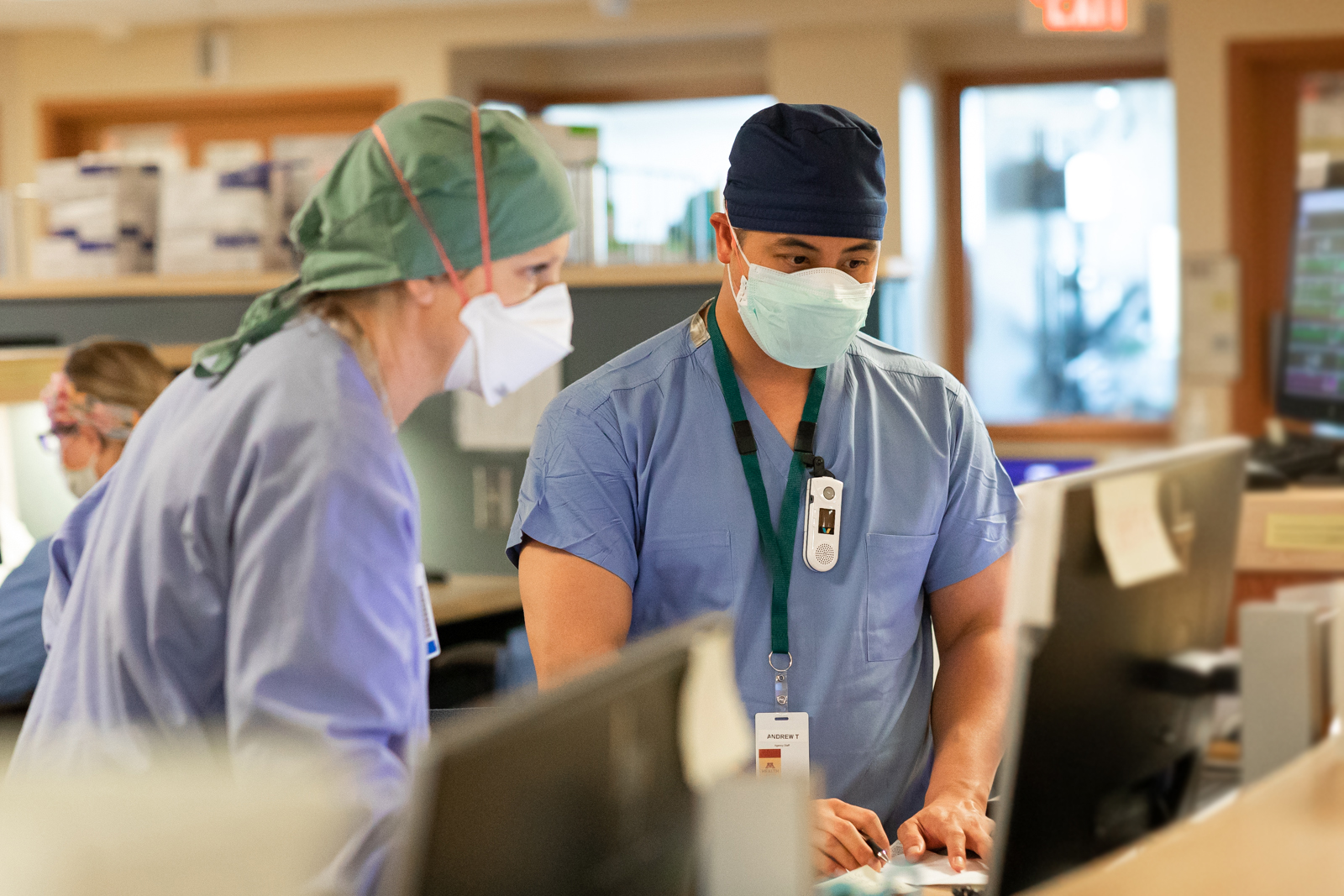 A health service that heals from the heart
Fairview Health Services is Minnesota's choice for healthcare. We're an industry-leading, award-winning, nonprofit offering a full network of healthcare services. Our broad network is designed to be ready for our patients' every need, while delivering quality care with compassion.

Our care portfolio includes community hospitals, academic hospitals, primary and specialty care clinics, senior facilities, facilitated living centers, rehabilitation centers, home health care services, counseling, pharmacies, benefit management services, and the health insurer PreferredOne.

We're built on a tradition of compassionate care. This is our home, and our patients are our neighbors. We're here to heal, we're here for you.
10
Hospitals & Medical Centers
90+
Senior Housing Locations
2.1+
Million Clinic Visits
1,114,520
Outpatient Registrations
106,101
Inpatient Admissions
326,198
Emergency Department Registrations
11,527
Behavioral Inpatient Admissions
236
Blood and Marrow Transplants
2.3+
Million Pharmacy Unit Sales
Our Guiding Principles

Fairview's mission, vision, and values are the fundamental beliefs we follow as we build a healthier future.

Our Leadership

Fairview's leadership team keeps us focused on our long-term goal of changing the future of medicine by making today healthier. Meet our leadership.

Awards and Recognition

Fairview's award-winning care is consistently recognized for excellence in clinical quality and enduring positive outcomes. See our successes.
Our Partnerships
M Health Fairview is the newly expanded collaboration among the University of Minnesota, University of Minnesota Physicians, and Fairview Health Services. The healthcare system combines the best of academic and community medicine — expanding access to world-class, breakthrough care through our 10 hospitals and 60 clinics.
We Build Towards Breakthroughs
Defining Discoveries
As good as our care is, we need to be at the forefront of every advancement. This is why we devote so many resources into advancements in patient care, and have so much pride in our results.
Educating New Generations
Good doctors come from the best teachers. Our doctors work in collaboration with the Academic Health Center to educate student physicians.
Promoting Breakthrough Therapies
When new treatments are discovered, we want those techniques and technologies in the hands of our physicians immediately. A breakthrough only happens as fast its implementation.
$348.6 million
in support of access to care and services
$90 million
for education and workforce development
$14.2 million
for community programs and services
Community Commitment
Improving Healthcare Access
We're not just located in Minnesota's communities, we're a part of them. That's why we devote time and talent to programs that improve access for all members of our community.
Enhancing Community Health
Healthcare starts at home, not in the hospital. We sponsor community health outreach programs because wellness occurs both inside and out of our care facilities.