Let us take care of you
At Fairview, we believe that wellbeing is holistic and encompasses more than just your basic needs, which is why our benefit programs are created to address your physical, emotional, and personal priorities. We genuinely care about and value our people, and we're passionate about helping them maintain and improve their total wellbeing. This has led to the development of our competitive, comprehensive benefit programs and wellness initiatives that encourage career development, student loan forgiveness and financial health, and an overall increase in health and wellness for our employees and their families.

As part of our expansive champion network, we're able to bring wellbeing programming into our clinics, hospitals, and facilities, supporting employees' career, spiritual, physical, financial, social, and community wellbeing.
Volunteer opportunities, wellness challenges, and healthy cooking classes are just a few examples of our wellbeing activities.
Caring for our employees
Benefits and wellbeing
Our benefits plans are designed to assist with health and wellbeing in all areas of your life. Explore our comprehensive benefits and wellness programs, offered to eligible employees.
Note: Fairview's employee benefits may change from time-to-time. Additionally, for positions covered by a collective bargaining agreement, specific benefit package information will vary based on applicable agreement.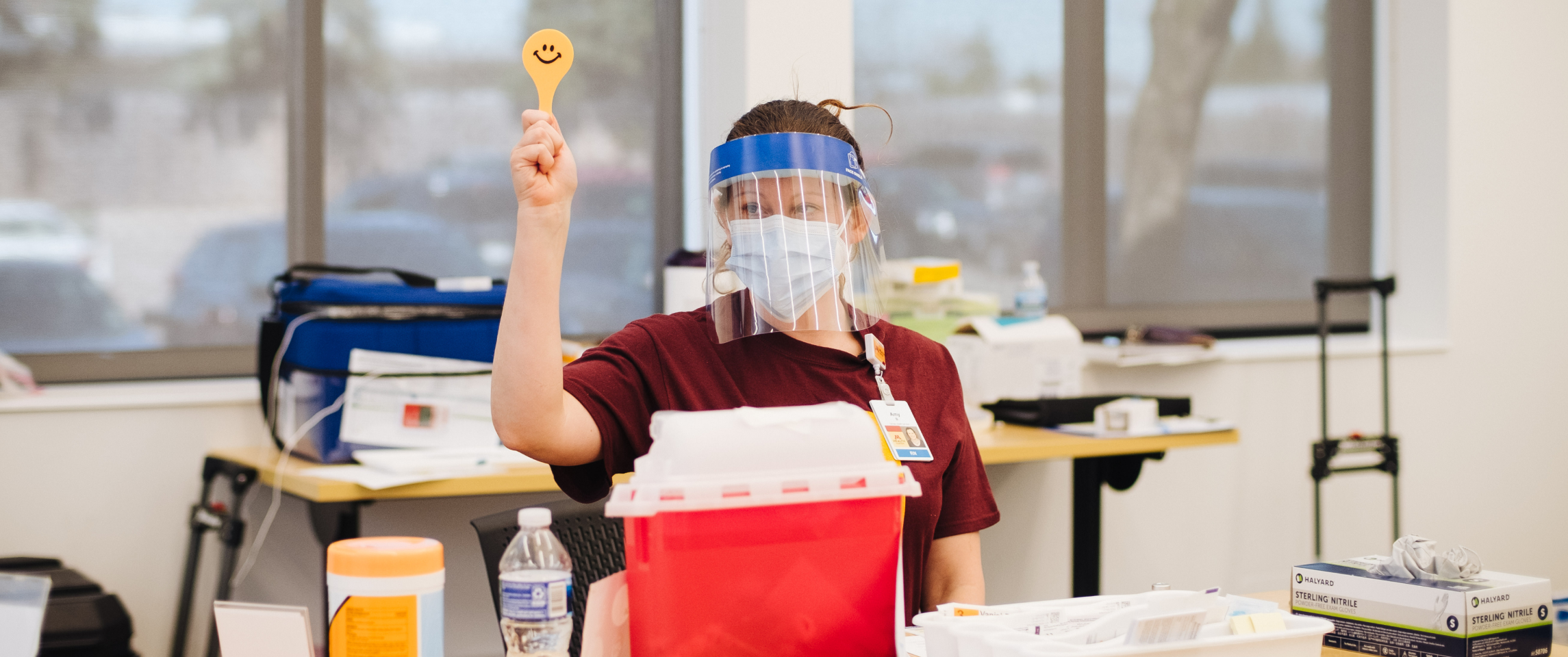 "When we care for our employees, we enable our employees to provide the best care for our patients. The wellness of our team is what empowers M Health Fairview to achieve our mission of caring for our community."
Dr. Bryan Williams, Chief Wellbeing Officer, M Health Fairview
Additional benefits
Fairview offers a 24-Week Healthy Lifestyle plan at a reduced cost to eligible employees, combining all aspects of living a healthy lifestyle – medical, emotional, diet, and activity – to create a unique approach. It combines evidence-based weight loss strategies with one-to-one lifestyle coaching so you can lose weight in a sustainable way.
Access a variety of resources for fitness, nutrition, stress management, tobacco cessation, mindfulness, discounts, and more through the employee intranet, blog community, and activities both in-person and online.
Fairview employees can take advantage of the Fairview Wellbeing Dollar Allowance Program, regardless of your enrollment in a Fairview medical plan. The allowance is $350 per year for benefit-eligible employees and $150 per year for benefit-ineligible employees to be used toward qualified programs and services. Some contract terms apply.
Get in shape and save money. Employees on a Fairview medical plan can save up to $20 a month on a gym membership when you work out 12 or more days each month (up to $40 per family).

Local classes and support groups for new and expecting parents; select classes through Amma are available at no cost to Fairview employees and dependents.

Caregiver Assurance is a service for employees struggling to help and care for a loved one living in the community. Offered for free to Fairview and Ebenezer employees as part of our wellbeing benefits.

Eat healthy and save on groceries. Fairview offers all employees a 25% discount on your fresh produce purchases, up to $5 every week at participating grocery retailers.

Join us
Want to make a difference? At Fairview, we strive to put our people, community, and region first, so that every patient feels they're supported and taken care of by the very best. With an expansive network and many locations to choose from, we're confident you'll find your place here.